A big thank you to all of you who have supported Media Burn as we have grown over the last 14 years.
We are making an impact: in 2017, our videos were viewed more than 2 million times. We screened videos for live audiences in Paris, New York, and Detroit, as well as neighborhoods throughout Chicago, like Grand Crossing and Hyde Park. We worked with teachers, scholars, students, filmmakers, and performers to create new works of art and journalism.
But for me, the most satisfying moments this year have been helping people resurrect long unseen family videos. Here's one note we received:
 
---
"There is something so precious to me about having these live on. One of the tapes (Three Lakes Vacation) is the only footage we have (or know of) of my mother. She died in 1987.
Very shortly after she died, I had seen this footage of her coming down to the kitchen wearing this heavy white robe. I watched it, fascinated, but my father back then was unable to watch so he shut it off. It was too painful for him. To me, though, it was soothing and almost re-assuring somehow.
After that day (now nearly 30 years ago) the tape was lost – misplaced in a storage box. My brother found it when he was moving. When I watched it for the first time, I was overwhelmed. Just literally frozen. I still am every time I watch it. 
I know many in my family have not seen it, so having the ability to send them a link will be amazing."
---
I can relate. This is my own mom from 1983. I was 12 when she began her debilitating losing battle with brain cancer and multiple sclerosis, and I don't really remember her from these happier days.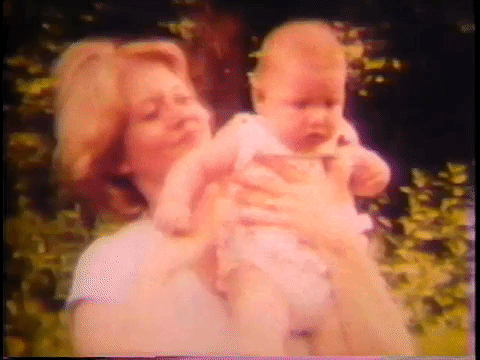 Media captures our lives in way that nothing else can. Every day, Media Burn is saving precious memories–personal, historical, and cultural. Be a part of this crucial work by donating today.
Have a healthy and happy 2018!

Sara Chapman, Executive Director